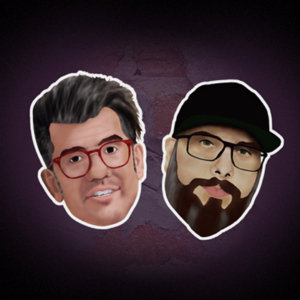 The Agile For Agilists Podcast is about helping you to become a better agile leader.
We're Brad and Drew, and we've been practicing agile for a long time. Over the years, we've noticed that most agile podcasts focus on high-level concepts in near-mythical, hyper-idealized working conditions. They don't talk about the real world struggles that occur in the trenches of software delivery cycles, or give you tangible insight into how to incrementally shift the needle from project-based delivery to product-based delivery.
We decided to change that. We started The Agile For Agilists Podcast with one goal: to help you become a better agile leader by providing honest conversations with scrum masters, agile coaches, product owners and product managers who want to grow their skills and improve their processes with every episode.
Whether you're a scrum master, an agile coach, a product owner, product manager, developer or even a business stakeholder, we've got conversations for you!
Hello there! You might be thinking, "Who are these guys? And why should I listen to them?" Well, we're just like you actually.
We've taken the call to agile action and have been relentlessly helping companies improve their agile capabilities for years. We've seen the struggles and barriers that many of you are facing, and we want to provide a new way to bring you real insight into some of the most challenging aspects of software delivery. 
Brad and Drew are just two agile-passionate professionals, who want to host and participate in great conversations that as the manifest states, "uncover better ways of developing software by doing it and helping others do it."  We've been doing this for years and we know through first hand experience how it feels to sit at the center of the chaos that ignites during an early phase agile transformation. We know how it feels when, "if only my stakeholder would start doing things, like the scrum guide says!" 
We know your frustration!
HOW DID THIS GET STARTED?
Brad and Drew's friendship grew from an unexpected place: an interview for a potential position at Brad's company. While the position wasn't a good fit, they quickly hit it off, discussing the agile world and need for improved agile evangelism. 
During the pandemic, they found that the quarantine had not only unblocked their ability to connect with other agilists, it actually  strengthened relationships resulting in deep meaningful connections with other insightful agilists. The result was that it accelerated their development of new innovative ways of improving their agile capabilities.  Drew lamented, "if only I had recorded some of those conversations, I would alredy have a podcast released by now!"  It was in that moment that they realized that they were onto something special. Brad and Drew realized that all that it would take to create a podcast would be to record their future conversations and post them publicly online.  We could invite guests to join us from time to time and exchange ideas, and experience. From there it was just a few short weeks before they recorded their first episode.
In each episode of The Agile For Agilists Pocast, you'll find a heightened level of authenticity.  We don't cover up the mistakes, and we're not ashamed to admit when we're learning new concepts.  We know that we're not perfect, but we've committed to Shu-Ha-Rei and we hope that you'll join us for this journey.